Deloitte off campus drive 2022:- Deloitte is hiring freshers batch 2022 for consultant positions from bachelor's degrees, BE/B.Tech/M.Tech/MBA through its Off-Campus Hiring programme. Fresh graduates interested in starting their careers in the industry with Deloitte are invited to apply. The application process, eligibility criteria, and salary are all detailed below.
Deloitte off campus drive 2022
| | |
| --- | --- |
| Company Name: | Deloitte |
| Official Website: | Click Here |
| Position: | Consulting – Human Capital – Health Actuarial – Analyst/Consultant |
| Experience: | Freshers/Min 1 Year |
| Eligibility: | BE/B.Tech/M.Tech/MBA/Other |
| Salary: | ₹12 LPA (Ref: Glassdoor) |
| Job Location: | Hyderabad, India |
Note: Please read the instructions carefully before applying.
Eligibility Criteria for Deloitte off campus drive:
Tip: To get shortlisted for the Deloitte fresher position, a candidate must meet ALL the criteria listed below.
About Company:
Deloitte Touche Tohmatsu Limited, commonly referred to as Deloitte, is a multinational professional services network with offices in over 150 countries and territories around the world.
Position Summary:
HUMAN CAPITAL- Health Actuarial

Human Capital

The Human Capital Offering Portfolio focuses on helping organizations manage and sustain their performance through their most important asset: their people. Centered on five core issues, this Portfolio signifies to the market that we see Human Capital as a topic critical to the C-Suite. As we go to market we will show our clients that we serve more than HR organizations – from the CEO to CFO, Risk Manager to Business Unit leader—and that we deliver on our issues and help create value for our clients.
Analyst – Pension Actuarial
Business Analyst/Consultant – Health Actuarial

Health actuarial business analyst/consultant will assist senior consultants, managers and senior actuaries in providing strategic, analytic and technical actuarial consulting services to health care and life science providers (e.g., health plans, providers, State governments, etc.). Consultants also provide advisory services related to health care and other benefit plan issues of mergers and acquisitions, governance and risk management, enterprise cost reduction efforts, and other transformational business initiatives. Our consultants are distinguished by their quality, their depth of experience, and their dedication to excellence.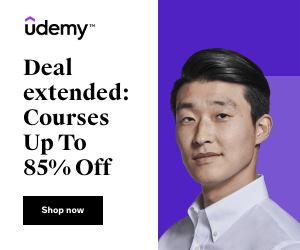 Best Free Resume Builder to Land a Job Quickly at Any Company
Work you'll do:
The consultant or business analyst will assist in performing actuarial calculations to validate various actuarial results such as reserves and Medicaid rates
Develop actuarially sound rates for various Medicaid products
Align provider contracting strategy with rating trends
Perform analysis to help our clients reduce their health cost and improve their performance
Price alternative plan designs and defines product strategy
Work with the team to develop actuarial models and calculate ROI for medical management and other health plan initiatives
Prepare and review claims reserves in support of Deloitte & Touché audits of health care liabilities
Oversee, prepare, and perform analyses for rate filings, including bid preparations
Assist in training and supervision of staff
Conduct other health actuarial consulting activities, as required
10 Most Common Interview Questions for Freshers
Qualifications:
Required:
Graduation/Post Graduation with mathematics/statistics or any subject with sizeable mathematical content
Pursuing actuarial exams
Fresher/Min 1 year of actuarial work experience in the US health care domain
Able to work independently or in a team environment
Preferred:
Strong communication skills
Ability to program using SQL
Extensive experience of MS Excel, Word and PowerPoint
Prior experience training/reviewing work of entry level actuarial analysts
Well organized with the ability to handle several projects/clients simultaneously
Strong work ethics with a commitment to client service excellence
Ability to actively contribute in the team, with various backgrounds, in a dynamic, complex and fast-paced environment
The Team:
At Deloitte, our actuarial consultants provide a full-range of reserving and advisory services to our clients. We help our clients combine tax data, processes, technology, and people in new ways to uncover valuable business insights and arrive at smarter solutions to business challenges. Our team members work collaboratively and apply their specialized knowledge and experience to help clients navigate complex tax and financial reporting issues. We offer insights into their business practices and procedures and help them make informed decisions to enhance their business efficiencies.
The Organization Transformation practice is about transforming the organization (and the benefits providers that serve them) to support its business strategy. This involves helping our clients move from where they are today to where they need to be in the future. It could include changing the organization's culture, modernizing specific functions, re-designing the organization structure, and will require a combination of change management actions to execute the transformation. To enable our success, it will be critical to use data and insights to inform better ways of working together.
Selection Process: Deloitte off campus drive 2022
Deloitte will be conducting all its rounds virtually. The Deloitte off campus drive 2022 hiring will comprise of the following rounds:
CV Shortlisting
GD (Depends on number of candidates)
Personal/Technical Interview
HR
GATE 2022 | Preparing for GATE 2022? Download Free Made Easy GATE Notes
Tips from QPH to get hired at Deloitte:
Candidates are requested to create a compelling resume that must consist of all what Deloitte requires.
Highlight your experiences, or projects which are in line with what Deloitte is asking.
It's a good habbit to always update your resume whenever you apply for any company.
Observe what skills companies are demanding, and learn those skills.
Udemy is best for learning from great teachers. If you don't want to be left behind, then upskill yourself, here.
How to apply for Deloitte off campus drive 2022?
Interested candidates can click the link below, and please apply before the link expires.
Deloitte Recruitment 2022 Important Links
| | |
| --- | --- |
| Apply Online for Deloitte Recruitment 2022 | Click Here |
We hope that the information provided above has helped you to apply for Deloitte Recruitment 2022 Drive. Visit QPH – Freshers Job Updates regularly for more Freshers Openings from all over India.
FAQs for Deloitte Off Campus Recruitment Drive
What qualification is required to apply for Deloitte Off Campus Drive 2022?
BE/B.Tech/BCA/MCA/B.Sc/MBA candidates are eligible to apply for the position.
What is the selection process for Deloitte Recruitment 2022 drive?
The steps include:- CV Shortlisting, Technical/Personal Interview, HR Interview
What is the last date to apply for the Deloitte Recruitment 2022 Drive?
Deloitte hasn't mentioned any final dates for its recruitment drive. But it is requested that candidates register for the process beforehand to avoid any late hour rush.
Don't want to be left out? Be a part of our 10k+ Telegram Job Community: Join Now
Practice Deloitte Mock Test with Aptitude Assessment: Click Here
Recommended: Career Guidance & Tech Blogs, Click Here
Follow us on Instagram: Click Here
Follow us on Facebook: Click Here
Follow us on LinkedIn: Click Here