Micron Recruitment 2020 – Micron Recruitment has announced vacancy for Senior Design Engineer Position on its official career page. Eligible candidates with the desired qualifications can apply for the above post. Micron Recruitment 2020 application forms are out. Check out all the application form link, desired qualifications, salary and other details in this job post below.
JOIN FOR DAILY JOB UPDATES
Telegram Job Group

(Govt, MNC, Engg, BSc, BCA)
JOIN HERE (Telegram Group)

Telegram Job Group

(B.Com, Commerce)
JOIN HERE (Telegram Group)

Follow Us On LinkedIn

JOIN HERE
---
Micron Recruitment 2020
---
| | |
| --- | --- |
| Notification: | Micron Recruitment 2020 |
| Post: | Senior Design Engineer |
| Experience: | Experienced |
| Job Type: | Full Time |
| Vacancies: | Not Disclosed |
| Salary: | Not Disclosed(Rs. 17.7 LPA-GLASS DOOR) |
| Location: | Hyderabad, India |
| Application: | Online |
---
---
ABOUT MICRON:
Micron Technology's vision is to transform how the world uses information to enrich life and our commitment to people, innovation, tenacity, collaboration, and customer focus allows us to fulfill our mission to be a global leader in memory and storage solutions. This means conducting business with integrity, accountability, and professionalism while supporting our global community.
Read | Best books for GATE ECE 2021: GATE Books for ECE Preparation (Recommended by Toppers!)
JOB DESCRIPTION:
The Design Engineer in the Non-Volatile Memory Group at Micron Technology, Inc., will be core technical individual contributor in design and verification of the on-chip controller and mixed signal circuitry in NAND FLASH chips. In this highly visible and challenging role, your responsibilities will include architecture development, full-chip and block-level verification and development of firmware code for NAND internal operations. You will be working very closely with design teams both domestic and overseas on different projects.
Qualifications: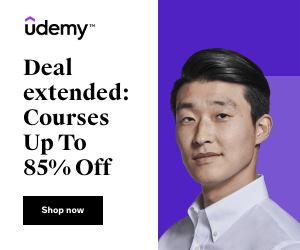 Required:
Good knowledge of circuit design, digital logic, and logic verification methodologies
Understanding of Verilog RTL coding, System Verilog object-oriented language
Good knowledge of programming languages like C++ and scripting languages like TCL and PERL
Desired:
Knowledge of Non-volatile memory design
Strong written and verbal communication skills
Strong interpersonal skills and maintenance of positive relationships
Results-oriented and goal-oriented personality
Collaboration skills in a diverse team environment
Technical support to internal and external model users
Collaboration with Application Engineers on design datasheet and model requirements
Knowledge and/or experience in large-scale design projects
Knowledge of Digital ASIC Design methodology
Experience with mixed-mode design and validation
Education/Experience requirements:
MS degree in Electrical Engineering or BS + 5 years' experience required.
Design experience of 1- 14 years is desirable
Read | Best Books for GATE Mechanical Engineering 2021 (Suggested By Toppers!)
SELECTION PROCESS:
Selection process for Micron Recruitment 2020 is:
GATE 2021 | Preparing for GATE 2021? Download Free Made Easy GATE Notes, here.
HOW TO APPLY:
Interested candidates must follow the following procedure to apply for Micron Recruitment 2020:
Click on the "Apply Now" button below. (You will be re-directed to Micron Official Career page)
Click on "Apply Now".
Register, if not registered.
After registration, login and fill in the application form with all necessary details.
Submit all the relevant documents, if asked.
Verify the entered details are correct or not.
After verification, submit the application form.
LAST DATE TO APPLY:
Apply before the link expires for Micron Recruitment 2020.
---
Apply Online: Click Here
Official Website: Click Here
Telegram Job Group

(Govt, MNC, Engg, BSc, BCA)
JOIN HERE (Telegram Group)

Telegram Job Group

(B.Com, Commerce)
JOIN HERE (Telegram Group)

Follow Us On LinkedIn

JOIN HERE
Recommended: Career Guidance & Tech Blogs, Click Here
Join our Telegram Group for such Daily Job Updates: Click Here
Follow us on Instagram: Click Here
Follow us on Facebook: Click Here
Follow us on LinkedIn: Click Here