Globant off campus drive 2022:- Globant is hiring freshers batch 2022 for ruby developer positions from bachelor's degrees, Any Degree through its Off-Campus Hiring programme. Fresh graduates interested in starting their careers in the IT industry with Globant are invited to apply. The application process, eligibility criteria, and salary are all detailed below.
Globant off campus drive 2022
| | |
| --- | --- |
| Company Name: | Globant |
| Official Website: | Click Here |
| Position: | Ruby Developer |
| Experience: | Freshers |
| Eligibility: | Any Degree |
| Salary: | Best in Industry |
| Job Location: | Pune, India |
Note: Please read the instructions carefully before applying.
Eligibility Criteria for Globant off campus drive 2022:
Tip: To get shortlisted for the Globant fresher position, a candidate must meet ALL the criteria listed below.
About Company:
Globant is an IT and Software Development company operating in Argentina, Colombia, Uruguay, the United Kingdom, Brazil, the United States, Canada, Peru, India, Mexico, Chile, Costa Rica, Ecuador, Spain, France, Germany, Romania, and Belarus.
Job Description:
We are a digitally native technology services company where innovation, design and engineering meet scale. We use some of the latest technologies in the digital and cognitive field to empower organizations in every aspect.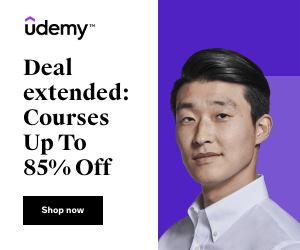 Right now, we're looking for Ruby Developers to join our team at Globant!
Best Free Resume Builder to Land a Job Quickly at Any Company
You will get the chance to:
Work with professionals who have created some of the most revolutionary solutions in their fields.
Make an impact. Work in large-scale projects globally.
Develop your career in our Studios. Each Studio represents deep pockets of expertise on the latest technologies and trends and delivers tailored solutions focused on specific challenges.
Develop your career within an industry or multiple industries.
Work in the city you want, and be nourished by cultural exchanges.
Be empowered to choose your career path: we have more than 600 simultaneous projects, so you can choose where and how to work.
Be part of an agile pod. Driven by a culture of self-regulated teamwork, each team -or POD- works directly with our customers with a full maturity path that evolves as they increase speed, quality, and autonomy.
What would help you succeed:
Enjoy solving problems.
Have imagination and you love innovating.
Being flexible & goal-oriented.
Knowledge of Computer Science fundamentals (e.g., data structures, algorithms, etc.).
Experience or good understanding of what it takes to build scalable systems (e.g., understand performance, scalability, distributed systems, etc).
Experience in Ruby language.
Experience with a Ruby-based framework (Rails, Sinatra, etc).
Knowledge in Javascript (Vanilla)
Good grasp of web technologies in general; strong understanding of the key concepts involved in implementing a web application.
10 Most Common Interview Questions for Freshers
Selection Process: Globant off campus drive 2022
Globant will be conducting all its rounds virtually. The Globant off campus drive 2022 hiring will comprise of the following rounds:
CV Shortlisting
GD (Depends on number of candidates)
Personal/Technical Interview
HR
GATE 2022 | Preparing for GATE 2022? Download Free Made Easy GATE Notes
Tips from QPH to get hired at Globant:
Candidates are requested to create a compelling resume that must consist of all what Globant requires.
Highlight your experiences, or projects which are in line with what Globant is asking.
It's a good habbit to always update your resume whenever you apply for any company.
Observe what skills companies are demanding, and learn those skills.
Udemy is best for learning from great teachers. If you don't want to be left behind, then upskill yourself, here.
How to apply for Globant off campus drive 2022?
Interested candidates can click the link below, and please apply before the link expires.
Globant Recruitment 2022 Important Links
| | |
| --- | --- |
| Apply Online for Globant Recruitment 2022 | Click Here |
We hope that the information provided above has helped you to apply for Globant Recruitment 2022 Drive. Visit QPH – Freshers Job Updates regularly for more Freshers Openings from all over India.
FAQs for Globant Off Campus Recruitment 2022 Drive
What qualification is required to apply for Globant Off Campus Drive 2022?
BE/B.Tech/BCA/MCA/B.Sc candidates are eligible to apply for the position.
What is the selection process for Globant Recruitment 2022 drive?
The steps include:- CV Shortlisting, Technical/Personal Interview, HR Interview
What is the last date to apply for the Globant Recruitment 2022 Drive?
Globant hasn't mentioned any final dates for its recruitment drive. But it is requested that candidates register for the process beforehand to avoid any late hour rush.
Don't want to be left out? Be a part of our 10k+ Telegram Job Community: Join Now
Practice Globant Mock Test with Aptitude Assessment: Click Here
Recommended: Career Guidance & Tech Blogs, Click Here
Follow us on Instagram: Click Here
Follow us on Facebook: Click Here
Follow us on LinkedIn: Click Here