Your heart beat is beating faster. You suddenly start sweating. You can barely rest. Your mind is overflowing with the thoughts of that someone.
Is it love?
Nope! It is your first interview we are talking about! And that special someone is your interviewer.
What's common between love and this interview is that, you want it to be the one!
Every interview is different, depending upon the job profile and interviewer. So, to make aware of what kind of interview questions are usually asked, we have made this blog of 10 most common interview questions so that you can crack any interview.
1. What can you tell me about yourself?
Talk about yourself in summary and avoid nervousness. Your detailed work history are often found on your CV, after all, so highlight elements that you simply want to focus on instead of telling everything.
It is okay to talk about your personality and what ambitions you've got. Ideally, you may give the interviewer a positive insight into how good you are as an employee.
Pro Tips:
Don't narrate what is already mentioned in your CV
Focus more on talking about your achievements and learning
Keep it short
2. Can you list your strengths?
A long list of adjectives, such as 'talented, 'passionate' or 'capable', won't really describe you well because anyone can make such claims about themselves. Instead, think about three areas of work that you do well and give strong examples.
It's important to discuss what qualifies you for the position, and what may set you apart from other candidates. Study the job description carefully prior to an interview, and make sure that you can talk about the "Must Have" or "Required" skills as part of this strengths conversation. This is one of the very popular interview questions.
3. What weaknesses do you have?
Never say that you simply don't have any weaknesses. Everyone who does this seems like they have not prepared for the interview. Likewise, avoid giving yourself a back-handed compliment, such as, 'I work too hard.'
Remember that identifying your own weaknesses is a strength in itself.
Focus on a part of your work that must be improved. When talking about your weakness, mention something which isn't directly associated with the work post. Mention how you're conscious of your weaknesses and are acting on them. Now, when talking about your strengths, you must sound confident and not a narcissist
Pro Tips:
Never brag about the strengths and skills that you cannot justify.
Always elaborate on your strengths and weaknesses with some quick examples.
4. Why should I consider hiring you?
If you're highly qualified for the role you're applying for, then you must point this out, but don't forget that others being interviewed may match or exceed your suitability. In such cases, concentrate on what else you'll bring to the task, perhaps along with your soft skill set, like having the ability to integrate well with existing members of the team, as an example .
This is where you actually should sell yourself to the hiring manager – tell them what you think that you'll bring to the team and make sure to mention the abilities they require. you would like them to go away thinking that you simply would be a valuable addition to their team.
Pro Tips:
Share strengths and skills that are relevant for the job description, but keep it short.
Wait and elaborate if the interviewer wants to know more about particular instances to validate your points.
5. Where do you see yourself five years from now?
When asked this question, be honest and specific about your future goals, but consider this: A hiring manager wants to understand three things
If you've set realistic expectations for your career,
Whether you've got ambition (a.k.a., this interview is not the first time you're considering the question), and
If the position aligns together with your goals and growth.
Your best bet is to think realistically about where this position could take you and answer along those lines. And if the position isn't necessarily a one-way ticket to your aspirations? It's okay to say that you're almost sure what the longer term holds, but that you simply see this experience playing a crucial role in helping you create that call.
Pro Tips:
Never give an impression that you want this job just to gain experience and then you wish for something bigger in near future.
Keep your answer aligned with the current job role to show your interest in the company.
6. Why do you want to work here?
They are trying to work out if you'd slot in at the company and if you'd add value to their existing team.
An engaged employee that's aligned with the team's mission and values are going to be more productive and occupy the company longer. The hiring manager is trying to seek out if that person is you.
You might be panicking, wondering the way to answer, "Why does one want to figure here?" You never want to answer this question with a blunt and thoughtless response like, "Well, the pay is nice, and that i need employment ."
While this might be true, you aren't giving yourself much of an opportunity .
You need to prove that you've done the research on the company, that your core values match the objectives of the organization, which you'll enjoy working there.
7. What is your salary expectation?
I predict this as a loaded gun question. Response badly and you'll shoot yourself in the foot. A game which can not happen in your favor if you immediately jumped into your expectation. Human expectations knows no boundaries and you need to say something like –"This may be a difficult question, are you able to give me a little more information of this range for this position?" in the majority of those situations, the interviewer, will allow you to know that the scope, without a hitch. Then provides a larger range.
The best is to research about the wages ahead. Occasionally an outright 'no' can catch you follow up improved and better offers, but this is often if you're really that worth. Whatever you are doing , don't make the error of directly jumping to the conclusion without exploring about it first.
Pro Tip:
Never ask for either a too less or too high salary package as this might cost you the job at both the ends.
In case you still do not have any idea about a reasonable salary for the job role, you can simply answer to accept the package as per industry standards. This leaves much scope for the negotiation at the time of final offer letter.
8. What motivates you?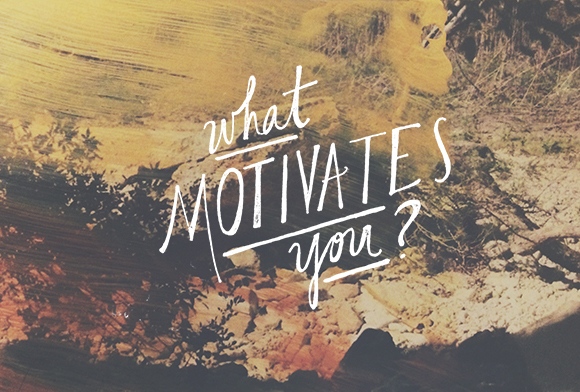 When the interviewer asks you, "What motivates you?"
Ummm… Well,  money, I guess. And fame. Oh, and that sick salary you offer. 
Yeah, that's not going to work in this case.
This one sounds so straightforward, doesn't it? However, it is usually more of a trick interview question than you may have thought.
The interviewer's goal with both questions is to figure out what drives you as well as how you approach and view success. What motivates you as an individual is directly related to your ambitions, and hiring managers want to know what you like doing and why you like doing it.
Pro Tip: the answer is not "money.". It's never, ever money… even if it is.
9. What makes a good team player?
Many people say in their CV that they are good at working cooperatively or are team players, but few say what this actually means. Think about examples from your past that demonstrate your ability to build bridges, form networks or simply get on with people. This needn't be from your professional life. You could cite any examples from clubs or organisations to which you belong.
Answering this question well is especially important for people who want to be team leaders or to manage a department. This is one of the most frequently asked interview questions.
10. Is there anything that you would like to ask me?
Always have a minimum of one question prepared beforehand. This is often your chance to drill down into a part of the business which may not are covered within the interview. Alternatively, you'll simply wish to ask for feedback on how you've got performed on the interview.
A good tip is to select up on something that has been mentioned in passing by the interviewer about the work. Ask him or her to expand on this. Not only does it cause you to appear interested, but it shows that you simply are listening attentively to what has been said. It should leave the interviewer with a decent final impression of you.
The Bottom Line
You should think hard about how you can differentiate yourself from others — every step of the way during the interview. Be memorable in a positive way even when answering these "boring questions." And, to be well-prepared to give smart answers to behavioural interview questions.
If You Found this list of most common interview questions useful, please share it with your friends and shoot your queries in the comment section below.
[crp]