Zoho off campus drive 2022:- Zoho is hiring freshers batch 2022 for machine learning engineer positions from bachelor's degrees, BE/B.Tech/BCA/MCA through its Off-Campus Hiring programme. Fresh graduates interested in starting their careers in the IT industry with Zoho are invited to apply. The application process, eligibility criteria, and salary are all detailed below.
Zoho off campus drive 2022
| | |
| --- | --- |
| Company Name: | Zoho |
| Official Website: | Click Here |
| Position: | Machine Learning/Big Data-Engineers |
| Experience: | 0 to 3 Years |
| Eligibility: | BE/B.Tech/BCA/MCA |
| Salary: | ₹8.5 LPA (Ref: Ambitionbox) |
| Job Location: | Chennai, India |
Note: Please read the instructions carefully before applying.
Eligibility Criteria for Zoho off campus drive 2022:
Tip: To get shortlisted for the Zoho fresher position, a candidate must meet ALL the criteria listed below.
About Company:
Zoho Corporation is an Indian multinational technology company that makes web-based business tools. It is best known for the online office suite offering Zoho Office Suite.
Job Description:
We are looking for Software Engineers with the following skills.
Role : Software engineers-Machine learning & Big data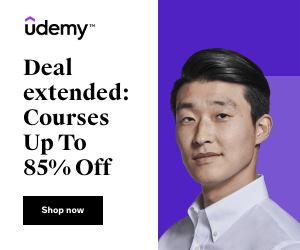 Experience: 0 to 3 Years
Best Free Resume Builder to Land a Job Quickly at Any Company
Responsibilities:
•  Identify valuable data sources and automate data collection processes across all Zoho Products.
•  Pre-process large amounts of structured and unstructured data.
•  Combine different algorithms and modules to discover trends and patterns.
•  Present information through various data visualization techniques and tools.
•  Architect, implement, operationalize, monitor data pipelines.
•  Build predictive models and machine-learning algorithms.
•  Combine models through ensemble modeling.
•  Propose solutions and strategies to overcome business challenges.
•  Collaborate with different functional teams (engineering & product development) to implement models and monitor outcomes.
•  Conduct knowledge-sharing sessions with peers for effective use of data and algorithms.
10 Most Common Interview Questions for Freshers
Requirements:
•  Having 0-3 years of experience in the field of Software Development.
•  Strong mathematical & numeracy skills.
•  Having experience/interest in Machine Learning/Data Engineering/Machine Learning operations(MLOps).
•  Storytelling skills and ability to effectively communicate/present results to the team.
•  Having expertise in at least one of the programming languages like C, C++, Java, Scala, or Python.
•  Basic understanding of data structures, data modeling, design principles, Software architectures, and CI/CD Pipelines.
•  Having experience with File Systems, Server architectures, and distributed systems.
•  Strong Knowledge of Probability, Statistics, and Machine Learning Algorithms.
Good to have:
•  Experience in one of the specializations like Deep Learning, Natural Language.
•  Processing, Image Processing, Recommender Systems, Reinforcement Learning.
•  Experience in statistical modeling techniques and pattern mining techniques.
•  Experience in machine learning frameworks like TensorFlow, PyTorch, Keras, etc.
•  Experience in Big data Technologies and solutions like Spark, Hive, Hadoop, Kafka, etc.
Selection Process: Zoho off campus drive 2022
Zoho will be conducting all its rounds virtually. The Zoho off campus drive 2022 hiring will comprise the following rounds:
CV Shortlisting
GD (Depends on the number of candidates)
Personal/Technical Interview
HR
GATE 2022 | Preparing for GATE 2022? Download Free Made Easy GATE Notes
Tips from QPH to get hired at Zoho:
Candidates are requested to create a compelling resume that must consist of all that Zoho requires.
Highlight your experiences, or projects which are in line with what Zoho is asking.
It's a good habit to always update your resume whenever you apply for any company.
Observe what skills companies are demanding, and learn those skills.
Udemy is best for learning from great teachers. If you don't want to be left behind, then upskill yourself, here.
How to apply for Zoho off campus drive 2022?
Interested candidates can click the link below, and please apply before the link expires.
Zoho Recruitment 2022 Important Links
We hope that the information provided above has helped you to apply for Zoho Recruitment 2022 Drive. Visit QPH – Freshers Job Updates regularly for more Freshers Openings from all over India.
FAQs for Zoho Off Campus Recruitment 2022 Drive
What qualification is required to apply for Zoho Off Campus Drive 2022?
BE/B.Tech/BCA/MCA/B.Sc candidates are eligible to apply for the position.
What is the selection process for Zoho Recruitment 2022 drive?
The steps include:- CV Shortlisting, Technical/Personal Interview, HR Interview
What is the last date to apply for the Zoho Recruitment 2022 Drive?
Zoho hasn't mentioned any final dates for its recruitment drive. But it is requested that candidates register for the process beforehand to avoid any late hour rush.
Don't want to be left out? Be a part of our 10k+ Telegram Job Community: Join Now
Practice Zoho Mock Test with Aptitude Assessment: Click Here
Recommended: Career Guidance & Tech Blogs, Click Here
Follow us on Instagram: Click Here
Follow us on Facebook: Click Here
Follow us on LinkedIn: Click Here