Every person who jumps on the entrepreneurship boat wants to be at the top level. Today here we are going to tell you about those Indian startups which are not just successful but innovative as well. We have listed down the "20 Most Innovative Startups in India".
In 2020, online services are flourishing due to COVID-19 pandemic and this is the perfect time to bring your ideas to life. We already have startups that take care of our roti, kapda and makaan. If you're hungry, you order from Zomato. If you have a date and need a new outfit, you have Myntra to the rescue. For housing, you have Housing.com.
So in short, for every small need, you have something to have your back. So in this startup world, it's now your time to take a step into this. To lit the startup flame in your heart, we have listed down the "20 Most Innovative Startups in India".
The 9th,10th & 15th are my favourite startups, and I know you would also like their initiative. So Here we go…
1. Rivigo
We all want faster delivery of our products right? Rivigo is trying to solve this problem by its unique solution, even better than couriers and is one of the most innovative startups in India. Trucks are usually responsible for the delivery of goods, and trucking in India is in bad shape due to driver shortage.
Many long-distance trucks have two drivers, taking turns to sleep. Other trucks have only one driver, fighting sleep (most often with medicines). Rivigo has replaced this with a relay system. Each driver drives 4.5 hours to a company pit stop and hands over to another driver who again drives 4.5 hours to the next pit stop and so on. According to Rivigo, this cuts delivery time for Bengaluru-Mumbai from 110 hours to 44 hours. This is twice the speed of some courier companies and maximizes truck utilization.
They also promise delivery from anywhere to anywhere in India in just 3 days, against the industry delivery standard of 7-8 day.
2. Bewakoof.com
You must have seen people around you adoring their amazing t-shirts or you might be having one in your closet. These t-shirts have one most spectacular thing in common. Their designs are quirky, out of the box and highly relatable to the masses.
Started with an initial investment of Rs 30000, 'Bewakoof.com' has now reached a turnover of about 10 crore rupees. Every day, they launch a new design at an affordable price of just Rs 250. With a social media fan base of about 1.5 million people, the site receives half a million customers every day.
3. Pass It On
This innovative startup is unique in its offerings and is the "India's first free stuff website". PassItOn helps you to donate your unwanted items like books, clothes, furniture, electronic gadgets to needy people and organizations using PassItOn as a platform.
Their purpose is to provide an online platform to the general public to connect with the needy and make donation an easy process.
4. Flyrobe
Now tell me the truth, "What do I wear for this wedding/party/meeting?" isn't one of the biggest problems in our life? Sometimes what looks good on you, is really expensive to buy. But don't worry, some IIT Bombay graduates came up with this innovative idea.
Flyrobe is a shared virtual closet for women who need to dress up really good for that perfect occasion.
The idea is this: Flyrobe stocks designer stuff, dresses and accessories every fashionista wants but is unaffordable for them. So, to solve this issue what Flyrobe does is: they offer these on rent. You choose from their collection, pay a fixed nominal rental amount irrespective of rental period and they ship it to you. Once done, you simply ask them to take it away, and they will come to pick it up from your home.
Isn't it a life saver for all woman. (Just being sarcastic, ha ha!)
5. Bloodman
Bloodman App, a great app, helps people that are desperately in need of blood, it connects with those that are in a position to help/donate blood, and which is why it is in our most innovative startups in India list.
Bloodman is a location-based mobile app for blood donation without any hidden charges.
Just, imagine one of your family members needs​ blood on an urgent basis and you are not able to find it in a blood bank. What will you do? You can call all your contacts and ask for a blood or just request for your required type of blood on Bloodman. The second option is more suitable because you can directly connect with any nearby donors if its an urgency.
6. KhataBook
Data is now cheap in India and smartphone's use is on the rise. However, a large number of small businesses prefer recording business transactions in books. Most of them still rely on old practices such as making bills on paper,
Khatabook app is the system of record for their business dealings, an equivalent of a business ledger on their mobile phones KhataBook, aims to leverage the trend of increased smartphone use in merchants by becoming the first business accounting software they've used.
Khatabook says, that the app has helped its users to recover approximately $5 billion stuck in credit in the space of six months.
7. Pepperfry
Launched in 2012, Pepperfry is one of the biggest names in the eCommerce sector. Ambareesh Murty and Ashish Shah founded it to offer consumers a variety of lifestyle products. It then evolved to sell furniture and home décor products, creating its own niche in the market. The company is now a household name in most of India's big cities and its huge inventory includes more than 80,000 products in various furnishing and home décor sourced from merchants, artisans and big brands.
The company has a reputation for its customer service and for the craftsmanship of products marketed on their platform.
8. Inshorts
Most of you must be knowing about inshorts now a days. It is an app which cuts down all News to 60-word short.
Azhar Iqubal, Anunay Arunav of IIT Delhi, and Deepit Purkayastha of IIT Kharagpur started in 2013, News in Shorts. Their view was that though the youth of the country were ready to spend hours on Facebook or Whatsapp, they were not even aware of the most important news topics of the day.
From their personal experience, they knew that it was not easy for a youngster to keep up with the news because of the sheer volume and number of stories published every day. So they decided to start a service that provided summaries laden with only facts and figures, devoid of opinions to make it easier to consume for the youth and those who are short on time.
Due to this innovative idea, it is in our innovative startups in India list.
9. Graviky Labs
Who would have thought that air pollution would prove to be useful for us? Graviky Labs did and they are creating ink and paint out of the growing pollution. It is is one of the few carbon capturing startups in the world and only such startup in India.
The startup has built a contraption (Kaalink) connecting to the exhaust pipe of a vehicle, and once it is done collecting the raw carbon, i.e. soot, it is purified to make ink out of pollution.
10. SatSure
SatSure is a satellite Big Data analytics startup, founded in December 2015 by five young ex-ISRO scientists to revolutionize the agriculture sector by commoditizing satellite, weather & IoT data.
The best thing which I like about SatSure is how the team of young Indian entrepreneurs are exploring different avenues by combining various technologies to help the most important section of our society: the farmers. I really appreciate the way they are using technology as an enabler to solve real-world problems.
11. Chaayos
Do you love Chai (Tea)? Well if you do, then you will also love Chaayos.
Chaayos is one of the innovative startups as it explores India's everlasting love for tea. They launched their first tea café on November 2012 and there has been no looking back since then. At present they have around 53 cafes operating in six cities. The startup plays well with the Indian taste buds with lip-smacking snacks that we all prefer with tea.
12. Batman Delivers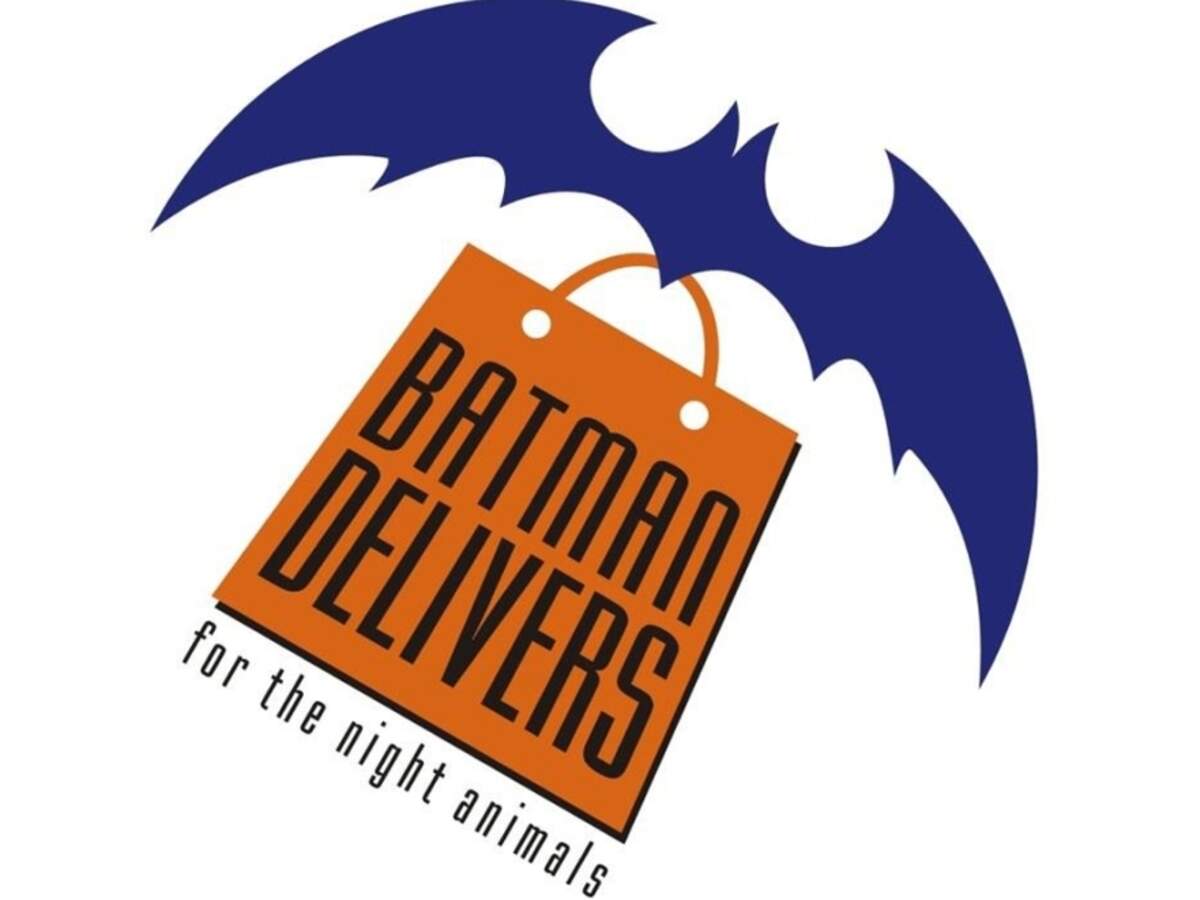 Hands down one of the coolest Indian start-ups that save the day for people like us who refuse to sleep in the night! For all your midnight essentials, from food to medicines and condoms, you have Batman delivering stuff at your place. All you've got to do is download their app and place an order. Could life be any more simple?
13. Wow! Momo
Who does not love Momos? For those who do not know, Momos is a very common dish which you can find in a small street to a big shopping mall. Wow! Momo, this Kolkata startup exactly did it, they offer a wide variety of mouth-watering momos dishes with different flavourings. In fact, they are one of the fastest-growing food chains in India and have their outlets in Kochi, Chennai, Delhi, Bengaluru.
14. Nest Away
People who go for jobs, education or families have to migrate to other cities and face a tough time finding a good house to live. But even after looking at 1000's of options they don't get the kind of place they want to live in.
Ratan Tata backed startup Nest Away solves this problem, they provide you with good furnished homes and the best facilities. And this is why it is in our innovative startups in India list.
15. Repos Energy
This startup is revolutionizing the fuel industry by its unique solution. Repos Energy provides service, to deliver diesel at the doorsteps to bulk customers. The bowsers which transport the diesel are mini-trucks but a better and mobile version of the petrol pumps.
This idea is brilliant because the Bowser (Mobile diesel pumps) saves up to 10% of diesel typically lost in the transport process. This not just saves the money but also saves the constantly depleting reserves of fuels even if it's in a small quantity.
The mobile diesel pumps come with great technical support and so, the entire process is really transparent for the users due to the mobile app, which makes Repos Energy to be in our innovative startups in India list.
16. Cure.Fit
Curefit operates a platform to a healthy power lifestyle and holistic cure across fitness, food, and mental well-being. The innovative Indian startup offers both digital and offline experiences across fitness, nutrition, and psychological well-being through its three products: cult.fit, eat.fit and mind.fit.
17. Tripoto
This Indian startup founded in 2014 is looking to expand its user base and monetise the travel itineraries posted by real travelers this year. Tripoto has itineraries and experiences from travellers on the road, and this is the unique aspect that they're hoping to monetize.
"We are looking to increase the number of contributors on the platform. Casual users who share their travel experiences on Instagram and Facebook can find like-minded readers on Tripoto," said Michael Lyngdoh, co-founder. The startup has funding from IDG Ventures, Outbox Ventures, 500 Startups, Snapdeal founders Kunal Bahl and Rohit Bansal, among others.
18. Stoned Santa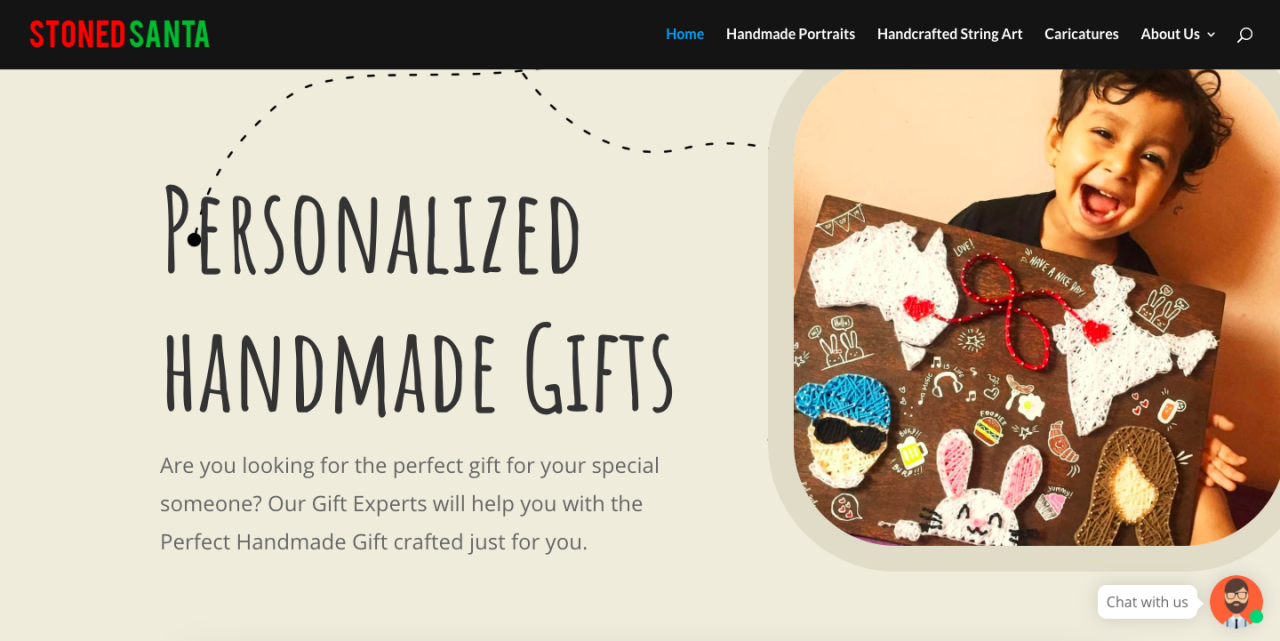 Stoned Santa is an innovative art startup which specializes in creating personalized hand-made art.
Does Stoned Santa sell weed? No! But It sells weed-themed string arts 😉 Not only does Stoned Santa provide gifting solutions for its customers, but it also creates a community for artists where they not only create art for their clients but also collaborate and help each other to uplift the community of artists and enable them to do more.
The best part? Unrecognized yet talented school/college students are the artists working with them.
19. Visa Guide
Applying for Visa is a laborious task, right from gathering information of required documents, to reconsidering it after uncertain decisions and assumptions, since you have limited people to approach for help or resolving doubts.
Visa Guide addresses this gap and helps automate the process for their customers, also by assisting them along the way.
They save valuable customer time as all visa related information is present on a single platform; moreover, they aid users in forex, insurance and attestation services. No need for any middlemen or agents.
Most often people lose track of important documents or may have to assemble the same documents for another Visa, again. Visa Guide provides secured storage for all the visa-related documents.
20. StayUncle
An entrepreneur, Sanchit Sethi has come to the rescue of unmarried couples in Delhi and Mumbai.
Young couples looking for some privacy in conservative India are often vulnerable to physical attacks by the police and self-appointed guardians of "Indian culture."
StayUncle has tied up with hotels where unmarried couples can rent rooms for any duration. The innovative startup idea is to help them with affordable rooms, without feeling uncomfortable or unsafe.
So, this is everything.
If you find this article "120 Most Innovative Startups in India" useful, share it with your friends on social media.
Comment below your views about our startup idea list. Thank You.
Sharing is Caring ❤️
[crp]