Being a student can be a lot of fun, but it can also be a lot to deal with. Whether you're a college student on campus or a school student, these apps can guide your academic journey while also sharing tips and tricks on practical life skills
Innovation and affordable access to mobile and Internet (Thanks To Reliance Jio 😜) have brought education and technology together.
Innovation in education and apps helps students easily use online materials and resources. There are also many websites which have made students' lives easy and help them manage their study schedule.
Here are our picks for the 20 best apps for students:-
1. Grammarly
You obviously have heard about this one , thanks to all those annoying ads on Youtube.
Grammarly is perhaps one of the foremost brilliant apps for college kids who uses English on a day to day . Although we usually check our grammar before submitting our papers, busy college students don't have such time to go over their work.
Grammarly detects those grammatical errors made by the people, helping them get a good hold on their language skills.
Want to know a little secret? We used grammarly to proofread this blog too.
2. Google Drive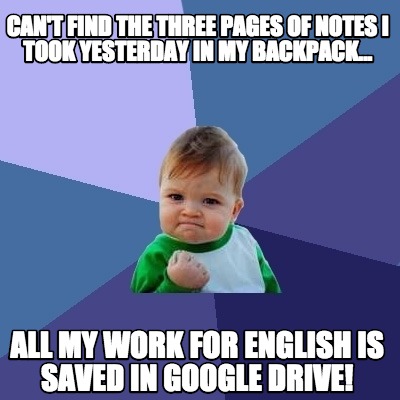 College life is related to submitting documents, essays, research papers, and organizing data for your project report and delivering presentations.
Google Drive is that organizational app that not only stores Google documents, but also Google spreadsheets (similar to excel worksheets), and Google slides (Google version of Microsoft PowerPoint).
If you are not a Google fan boy, then DropBox should be your first choice, an equally capable organizing app.
3. Quizlet
This app is for those that have to remember new vocabularies for science-related subjects or their additional language, but don't want to use paper – Quizlet is that the thanks to going.
Quizlet not only acts as an easy online flashcard, but also automatically provides you quizzes and games to recollect the vocabulary during your free time. This is a really helpful app in our list of the Best Apps for Students
4. Evernote
Evernote is a private note taking and note collection app (along with cloud support). This works well for creating notebooks stacks as well.
Evernote is great due to all the great features and add-ons it can incorporate, like to-do lists, the Evernote web clipper (which clips articles from your browser and stores them right into your notebook of choice). It supports multiple note formats like text, audio picture and auxiliary apps that employ seamlessly together with your Evernote account eg zendone, todo-ist, swipes or scannable
5. mPokket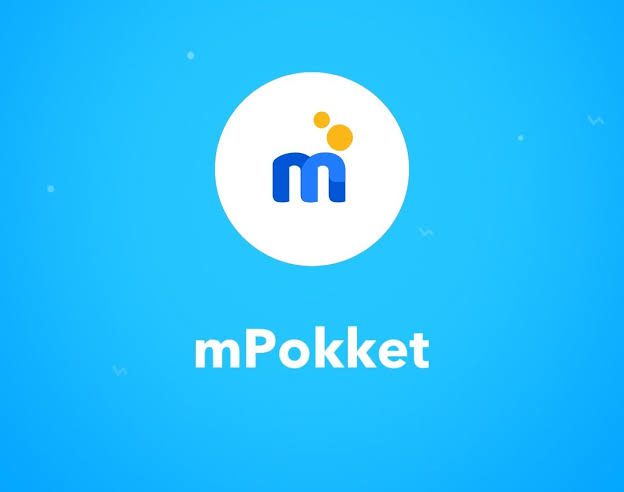 Many students often struggle with financial constraints but banks usually don't give loans easily, especially to people without an income.
This is when companies like mPokket come to your rescue. They offer fast and easy instant loans to students in India. Students can borrow money online quickly compared to other kinds of loans.
With mPokket, students can borrow as low as Rs. 500
You just need to download the app and submit photos of your student ID and Aadhaar card. You can request any amount of loan, starting at Rs. 500, and get it instantly into your bank account or Paytm wallet. Repayment options range from 1-3 months; interest rates start at 3.5%.
6. Quora
It encourages you to ask questions and study things that you're curious about. Quora helps you understand why the world works the way it does, why people behave the way they do, and what we all can do to make the world much better.
Quora provides a personalized feed of insightful answers to questions you hadn't realized you should ask.
7. Ted
This app is literally a well of wisdom. You can download a playlist and watch/listen to talks. It enriches your mind and you can explore your curiosities, and hear inspiring talks from experts in almost any field.
Watching TED talks will not only give you a motivational boost while you are studying, it could also inspire your next career move. Better than that, It could help you improve your interview techniques and confidence in meetings helping you advance your career once you get your foot in the door.
Open up one among these apps and take a course. They're usually fun, informative and excellent help if you're having doubts of a specific subject. Just download the videos and watch them while travelling, you will be quite prepared for your lectures.
They provide content in a very short and quick way which is very easy to understand. These platforms provide you with all the resources related to each topic and difficulty level.
9. Telegram
There are lot of things that makes Telegram a better app than any other apps. Students use this app mainly for downloading Study Materials like Books, pdf files, pictorial notes, voice notes, Daily newspapers and other important stuff.
The Telegram app has many channels of movies, web series, TV Series that give you the access to download them freely. The saved messages feature allows you to send messages and attachments to yourself, which you'll access from any device you login to.
Telegram is out there for both phones and computers, and that we frequently use it to send photos, voice recordings or documents between the phone and computer. While email features a maximum size limit of 25 MB, Telegram allows you to send files up to 1.5 GB.
10. F.lux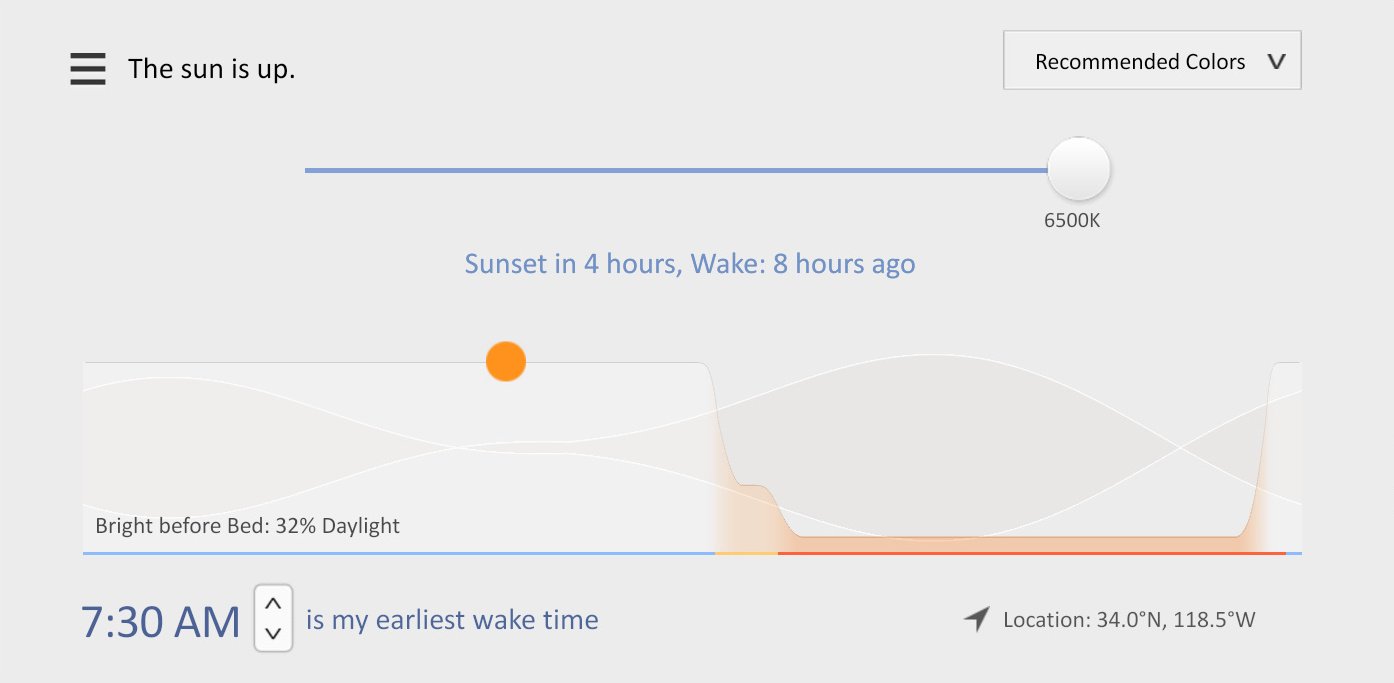 The blue light emitting from your mobiles and PCs can mess up your sleep by tricking your brain into producing less melatonin. F.lux works quietly within the background to gradually reduce the quantity of blue light your screen gives off throughout the day.
We, our self spend a lot of hours in front of the laptop, and find that running F.lux helps us sleep off faster in the dark. Some Alternative apps that you can use for mobile are Bluelight filter and Night Owl.
11. Trello
Do you have to write down or present an assignment in group projects that are often more complicated than expected? Trello allows you to make tables for every task that you simply need to accomplish and share them with other members of the group.
These checklists allow you to track the progress of the project, and also allow you to discuss with your team-mates, using videos or photos if you are feeling the necessity.
Beyond its academic function, the appliance also offers to arrange, to supply a joint gift or maybe find out a special event like a celebration or an exhibition.
12. Office Lens
Office Lens is an amazing app from Microsoft that takes pictures of documents, whiteboards, blackboards, magazines, receipts, and more and converts them into editable, shareable text.
It will even let you take pictures at an angle (say, if you're seated all the way on the side in a classroom), and it will clean up glare and shadows, too. You can save your images as PDFs, Word, or PowerPoint files. Because of all these nifty features, Office lens became one of the best apps for students.
13. inShorts
It isn't mandatory to be updated of each news. But Yes, if you would like to find out something new a day then getting updated through news may be the best way.
And inshorts is the best choice for it. It offers fast, specific, to the purpose and true news from across the planet.
I'd say that inshorts was an exquisite concept. I've used it myself for several years now. The one page, one article UI was slick – distraction-free. No ads and every good content was another big reason, why inshorts deserved a spot among the best apps for students.
Google News is the best Alternatives.
14. GIGL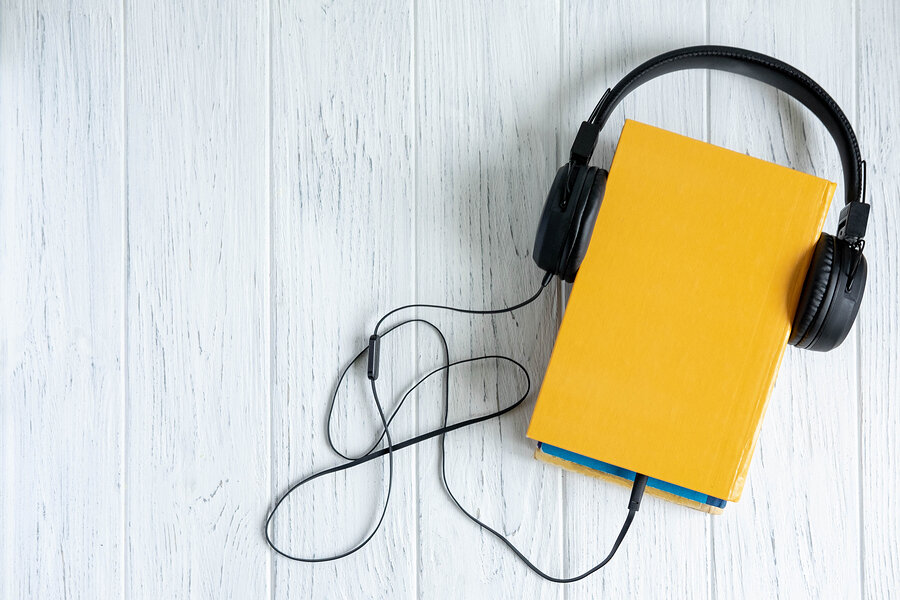 Ever Heard of Books like -Think and Grow Rich, Rich Dad Poor Dad. These are the books which you must read. But often we don't understand the importance of reading these books/or if we wanted to read those books, most of the time we get distracted while learning, because of excuses.
This is where GIGL works for you. What GIGL does is summarize the entire book in 30–40 minutes of audio and text format. Which you'll listen and complete it in 30–40 min.
GIGL uploads audio and text summary of books every weekend and it's completely free of cost.
15. Engineering buddy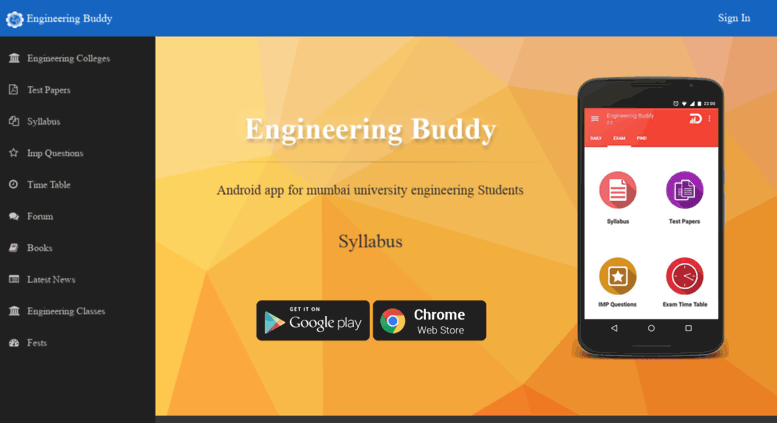 If you're a back-bencher and need to track attendance and take care of a balance between lectures and practicals, or if you're first-bencher and wanted to understand what syllabus you need to cover to take care of the pointer, this app is for you.
If you're an extrovert and needed to know about the fests around your area or if you're a just college graduate and want to upload your notes and books then you should download this app.
Engineering Buddy is an essential app, just for engineers so it is one of the best apps for students.
16. Wolfram Alpha
Keep forgetting formulas? Need an answer to just about any factual question? Then Wolfram Alpha is the tool you need.
It's great for checking answers on homework problems, and the Pro version allows you to see step-by-step solutions to almost any question you can think of. Just make sure you don't use it to replace the hard (and necessary) work of understanding the material.
This is strongly recommended, if you frequently solve math problems and is very useful among the other best apps for students.
17. SmallPDF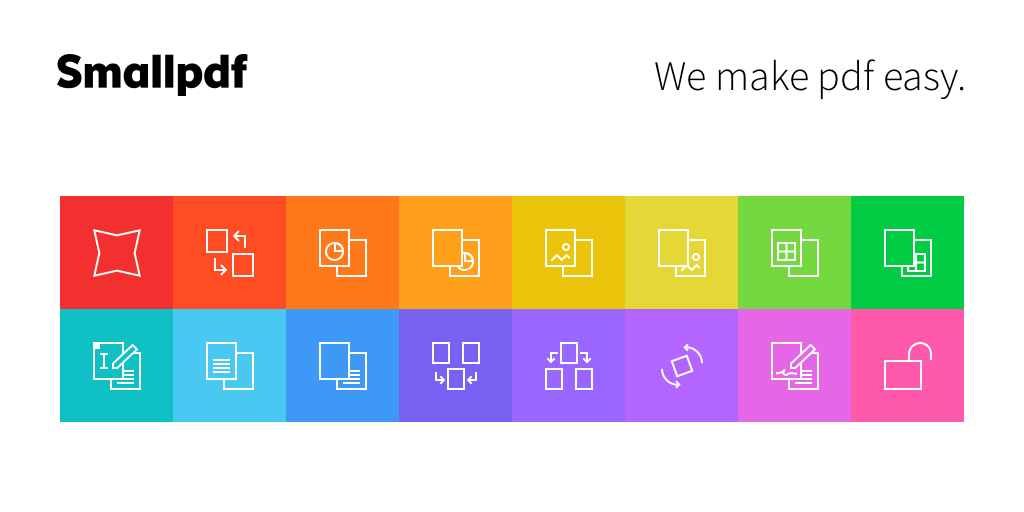 Honestly, this is not an app but website. SmallPDF allows you to compress, merge and split PDF documents, and it's one of the most user-friendly PDF applications we have used. You can also use the merge function to mix all that materials you would like to print into one document.
The compress feature is great if you would like to scale back the file size when you're uploading documents on a web form which features a limit on file size, especially job portals.
18. Language Learning Apps
No list of study apps would be complete without a shout out to the huge number of free language learning apps like Duolingo, Memrise and Babel available for those studying another language at school.
There are many (with frequent updates making them nearly as good as any paid language learning programs!), so take the time to pick out the one that best fits your learning style and language of choice!
19. Stack Overflow
Stack Overflow is a question and answer site for professional and enthusiast programmers. It features questions and answers on a wide range of topics.
If you've got any questions to ask, Stack Overflow features a massive collection of Questions/Answers. There's a good chance that you simply might find your answers there already, and if not, post your question and you would possibly find answers.
Stack Overflow has diversified into different topics and aren't limited only to technology now.
20. Pocket
As you find yourself doing 'research' for a particular topic (here we strictly mean a Google search), you would possibly get several articles suitable for your needs. But the likelihood is, you will not be ready to read them at one go. Just add them to Pocket and skim them at your own pace, on your mobile device.
If nothing, they will stay there for further reference. At least, you do not need to dive into your browser history to extract a specific article you had come across earlier.
Further, tag them consistent with course, semester, a year or whatever your preference is, and they stay organized together with your content.
Apart from that, pocket has a big collection of must-read articles that are very informative and useful.
If you found this list of best apps for students helpful, don't forget to share it with your friends.
What other student apps or websites have you found useful? Share your recommendations in the comments below.
[crp]