DHL Off Campus Drive 2022 Hiring Freshers for Node.js Engineer Position | Apply Now
DHL Off Campus Drive 2022: DHL is a German logistics company providing courier, package delivery, and express mail service, which is a division of the German logistics firm Deutsche Post. The company group delivers over 1.6 billion parcels per year.
Company Name: DHL
Company Website: DHL
Job Role: Node.js Engineer
Experience: 0-2 Years
Salary: ₹7.00 LPA – Glassdoor
Degree Required: BE/B.Tech/M.Tech/MCA
Passout Batch: 2022/2021/2020
Work Location: Chennai, Tamil Nādu
About the role: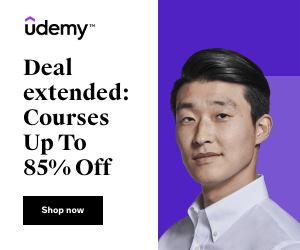 We are looking for a Node.js engineer to join our Blockchain Center of Excellence within DHL IT Services. Your primary responsibility will be analyzing requirements, designing applications/solutions for DHL and customers integrated with the DHL blockchain platform, and integrating with 3rdparty applications. Blockchain, as a technology used for reliable traceability, the authenticity of delivery proof, etc. within the logistics business, has become one of the core competencies and therefore we are strengthening our capability in this rapidly growing area. Join our team and help shape the future of logistics with us!
What you'll do?
Research, design, develop, and test applications interacting with a blockchain platform 
Brainstorm and help evaluate applications for new tools and technologies as they continually evolve 
Maintain and extend current distributed applications, be responsible for its integration and workflow
Document new solutions as well as maintaining that of existing ones
Develop and maintain art factories
Great team of IT professionals and possibility of technical development
Modern offices
Home office possibilities
Internship | Apply for Internships, check out the latest Internships posted, here.
What you'll need?
Knowledge of Node.js, Express framework
Strong proficiency with ES6
Understanding the nature of asynchronous programming and its quirks
Experience with message brokers such as Kafka/RabbitMQ
Solid understanding of SQL/NoSQL databases when integrating with Node.js apps 
Working experience with integrations such as REST API/GRPC/SOAP etc.
Knowledge of JWT or other authentication techniques
Nice to have:
Experience with various PaaS solutions offered by cloud platforms such as Azure, GCP etc.
Experience with front-end frameworks such as AngularJs, REACT, VUE etc
Familiarity with blockchain frameworks, knowledge of smart contract developments
Other Necessary Skills: 
Fluent English – daily communication 
Analytical skills
Excellent Written & Verbal communication skills
Behavioral skills: 
Strong customer focus 
Strong analytical thinking
Team Player 
Excellent influencing and negotiating 
Personal drive, commitment to excellence, resilience in adversity
Apply before the link expires for DHL Off Campus Drive. If the post has expired, you can apply for similar jobs, here.
Apply Link – Click here to Apply for DHL Off Campus Drive 2022
DHL Mock Test with Aptitude Assessment: Click Here
GATE 2022 | Preparing for GATE 2022? Download Free Made Easy GATE Notes, here.
Best Free Resume Builder to Land a Job Quickly at DHL: Click Here
10 Most Common DHL Interview Questions for Freshers: Click Here
How To Write A Resume That Will Get You Shortlisted for DHL: Click Here
How to get an Internship Quickly? A Guide for College Students: Click Here
10 High Paying Tech Jobs That Don't Involve Coding: Click Here
Top 5 Software That Every Engineer Should Know: Click Here
16 Habits of Highly Successful People: Click Here
Goldman Sachs Interview: How to crack, Experience and Questions: Click Here
3 Most Important Life Lessons To Be Learned From Bhagavad Gita: Click Here
5 Things to keep in mind during your college life: Click Here
20 Best Apps for Engineering & Non-Engineering Students: Click Here
7 Valuable Lessons we can learn from Elon Musk: Click Here
Follow us on Instagram: Click Here
Follow us on Facebook: Click Here
Follow us on LinkedIn: Click Here