Blue Yonder Off Campus Drive 2022 Hiring for Support Engineer 2 Position | Apply Now
Blue Yonder Off Campus Drive 2022: Blue Yonder is the world leader in digital supply chain and omnichannel commerce fulfillment. Our intelligent, end-to-end platform enables retailers, manufacturers, and logistics providers to seamlessly predict, pivot, and fulfill customer demand. With Blue Yonder, you can make more automated, profitable business decisions that deliver greater growth and re-imagined customer experiences. Blue Yonder – Fulfill your Potential
Company Name: Blue Yonder
Company Website: Blue Yonder
Job Role: Support Engineer 2
Experience: 2-4 Years
Salary: ₹6.70 LPA – Glassdoor
Degree Required: BE/B.Tech/M.Tech/MCA/BCA
Passout Batch: 2020/2019/2018
Work Location: Bangalore
What is the Job Like?
Work with cross functional teams including Product Development, Consulting and Cloud services.
Provides technical and non-technical support during the Steady state period. Provides primary user support and verifies that the system provides the required business functions and maintains data integrity.
This position may require 24×7/Weekend coverage and response to systems alerts during 'on-call' periods.
Provides advice to customers regarding industry best practices and process methodology.
Understands how BY solutions (Enterprise Supply Planning, Sales &Operations Planning, Demand, Fulfillment, Order Promiser, Inventory Optimizer) can be configured to better facilitate client business processes
This position is required to:
provide excellent customer experience and solution support to BY customers with ownership, proactive and innovative approach
Own Tier 2 solution as required, enhance solution stability and service quality eventually enabling an increase in customer consumption and adoption of the service
passionately collaborates and engages within and beyond his/her team with empathy
builds and demonstrates moderate competency in product and domain, Azure & relevant tools and technologies, solution architecture etc.
consistently demonstrates customer centricity and relentless attitude to innovate through team-work
add value by developing knowledge article as well as working on operational improvements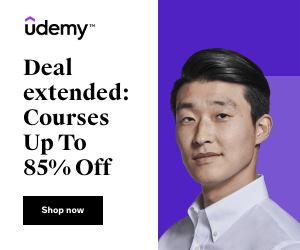 a) Excellent customer experience and solution support to BY Customers with an innovative approach
Delivers excellent customer experience by resolving solution cases (both customer and system created) mostly of moderate complexity. 
Owns customer solution for Tier 2 customers. Consistently achieves high customer satisfaction by displaying end-to-end ownership, engagement and pro-activeness.
Actively engages in application health monitoring using M&D tools
Attends case quality training and ensures adherence to SLA/SLO and quality practices
Identifies and implements opportunities for early detection and resolution of incidents
Proactively seeks guidance, strives and commits to improve service quality
Expected to work in shifts and provide OOH support to facilitate 24×7 cust
b) Communication and Collaboration 
Communicates (verbal and written) effectively with the customers. Support junior team members in achieving effective communication
Collaborates relentlessly, passionately and respectfully with various BY teams and partners
Leads by example demonstrating professionalism during internal and external conversations. Understands cultural differences and diversity. 
Balances between Soft skills (process, people, values, teamwork, roles) and hard skills (technologies, frameworks, solutions, products)
c) Competency development and demonstration
Technical: 

Demonstrates moderate expertise as required to support concerned solution, for e.g.,
DBMS (ex: SQL, Oracle) for application support; writing, reviewing and improving queries, procedures etc.
Code debugging in relevant programming languages
Platform support engineering (ex: API and/or Mulesoft integration troubleshooting)
Troubleshooting Mobile application issues
Demonstrates moderate expertise in contemporary SaaS technical toolsets like AppDynamics, Splunk etc.:
to monitor application health and investigate application issues.
to analyze trends and draw conclusions to reduce/eliminate recurring/high impacting issues
Product and Domain:
Develops moderate knowledge of product features and functionalities 
Possesses basic knowledge of relevant industry domain and business processes of the customers 
Demonstrates basic capability to have interactions related to business process impact and work-arounds with customers during issue resolution
Understands SAAS consumption, adoption and business value KPIs related to respective solution 
Exhibits service mindset by consistently displaying customer centricity and ownership
Seeks regular performance feedback and works on self-development opportunities to achieve a holistic personal and professional development
Pro-actively identifies learning opportunities and career path
Value Addition and Continuous Improvement
Consistent Top Contributor to Knowledge Centered Support (KCS) by:
creating high quality articles independently and help others increase usage/creation
leveraging existing articles to provide faster resolution to solution issues
Identifies opportunities for operational improvements (ex: automation, process improvements etc.)
Improves process to enable continuous improvement. 
Make manual procedures lean or automate them to improve operational efficiency
Implementing new methodologies to increase process efficiencies and ROI
Internship | Apply for Internships, check out the latest Internships posted, here.
Who should apply for this Role?
Bachelor's degree and 4 to 6 years of experience in Supply Chain Product Support, knowledge in BY Planning product will be added advantage
Requires a bachelor's degree and 2 – 4 years of experience in Supply Chain
Must have effective oral and written communications skills and the ability to work successfully with internal and external stakeholders
Strong analytical/problem solving skills, ability to provide alternatives, root cause analysis, testing skills and ability to make thoughtful proposals are also among the skills required
Builds and demonstrates moderate competency in product and domain, Azure & relevant tools and technologies, solution architecture etc
Basic understanding of Customer business and processes
Candidates have relevant experience on BY SCPO and Manufacturing Planning suite of products
Intermediate in MS Excel
Good Knowledge of PL/SQL
Good to Have Next Gen Skills:
Should have strong flair for technology and hands on expertise in debugging/analyzing code in any of the programming languages (Java)
Should contribute towards continual improvement to enhance customer experience using the NextGen technology skills (AppDynamics, Splunk, MuleSoft, Python, AI/ML, Azure)
Apply before the link expires for Blue Yonder Off Campus Drive. If the post has expired, you can apply for similar jobs, here.
Apply Link – Click here to Apply for Blue Yonder Off Campus Drive 2022
Blue Yonder Mock Test with Aptitude Assessment: Click Here
GATE 2022 | Preparing for GATE 2022? Download Free Made Easy GATE Notes, here.
Best Free Resume Builder to Land a Job Quickly at Blue Yonder: Click Here
10 Most Common Blue Yonder Interview Questions for Freshers: Click Here
How To Write A Resume That Will Get You Shortlisted for Blue Yonder: Click Here
How to get an Internship Quickly? A Guide for College Students: Click Here
10 High Paying Tech Jobs That Don't Involve Coding: Click Here
Top 5 Software That Every Engineer Should Know: Click Here
16 Habits of Highly Successful People: Click Here
Goldman Sachs Interview: How to crack, Experience and Questions: Click Here
3 Most Important Life Lessons To Be Learned From Bhagavad Gita: Click Here
5 Things to keep in mind during your college life: Click Here
20 Best Apps for Engineering & Non-Engineering Students: Click Here
7 Valuable Lessons we can learn from Elon Musk: Click Here
Follow us on Instagram: Click Here
Follow us on Facebook: Click Here
Follow us on LinkedIn: Click Here